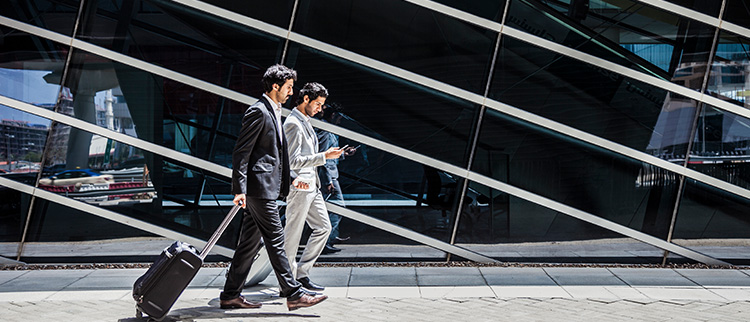 Janet E. Moon, Esq. can help you, a family member, or your significant other with the process of getting a work visa in addition to help employers stay compliant with immigration laws when trying to bring employees to the United States.
Following immigration laws when trying to gain work visas or addressing other employment-based immigration concerns can be difficult and confusing. Don't risk mistakes or errors that could have long-term negative effects on the immigration status and eligibility for you, your family, and your job.
Learn more about our immigration services For Work, or
H-1B Visas are a type of temporary work visa. The H-1B category is available to workers in occupations that require highly specialized knowledge. The offered position must require, and the foreign national must possess, at least a Bachelor's degree, or its equivalent, to qualify for an H-1B visa. Learn More...
L-1 Visas provide a way for companies with offices in the US and abroad to transfer foreign national employees to work in a US-based office. This visa category is useful to companies of all sizes. Learn More...
E-1 Visas and E-2 Visas are a type of investment-based visa for foreign nationals of certain countries that have treaty agreements with the US. Learn More...
Our experienced immigration lawyers can help international students stay compliant with immigration law as they study in the U.S. and advise them in transitioning from student visas to work visas. Learn More...
EB-1 is for those who have extraordinary ability in their professional field. Only certain types of occupations qualify for an EB-1. Learn More...
EB-2's allow foreign nationals with advanced degrees or exceptional abilities to enter the United States for work. Learn More...
Immigration News & Resources For Work
---
Get Working. Get A Consultation.
Immigration requirements change frequently, and complying with the immigration process can be confusing. Mistakes could hinder your professional goals for years.