What is a Fiance Visa?
Fiance(e) visas are a type of visa for the fiancé or fiancée of a U.S. citizen. Fiance visas, also known as K-1 visas, require the applicant to meet several eligibility requirements. Because of this, it's important to have a complete understanding of the fiancé visa process, as an incomplete or rejected application for a fiancé visa risks delaying your plans for an extended time period.
Eligibility For Fiance Visas
To apply for a fiancé visa, several requirements must be met. These fiancé visa requirements include:
The person applying for the visa must be a U.S. citizen
The engaged couple applying for a fiancé visa must plan to be married within 90 days of the fiancé(e) coming to the U.S.
Both people who are engaged must be legally free to marry and all prior marriages must be legally ended through death, divorce or annulment.
The applicant must have met their fiancé(e) in person at least once over the 2 years before applying for a fiancé visa.
Exceptions to Prior Meeting Requirements for Fiance Visas
However, there are two exceptions to the last eligibility requirement. Applicants are not required to have seen their fiancé(e) in person if meeting their fiancé(e) prior to marriage would violate strict traditions and customs of a couple's culture or society. Alternatively, if fiancé visa applicants can show that being required to meet would cause "extreme hardship," the final requirement for a face-to-face meeting two years prior to applying for a fiancé visa can be waived.
Eligibility for these exceptions can be very difficult to prove. For assistance in meeting fiancé visa requirements, schedule a consultation.
Can A Fiance(e) Bring Their Child With Them to the U.S.?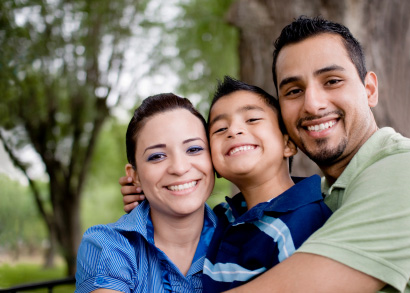 If the fiance or fiancée who is not a U.S. citizen would like to bring their child with them to the United States, they can do this under certain circumstances. If the fiance or fiancee's child is under 21 years old and not married, a K-2 visa application can be completed to allow the child to travel to the U.S. with the fiance(e) visa holder.
Steps After Getting A Fiance Visa
After receiving a fiancé visa, the fiance or fiancée who is not a U.S. citizen can come to the United States and stay in the U.S. for 90 days following the date the fiance entered the country. The couple has 90 days to marry. After the marriage ceremony, the fiance or fiancée who is not a U.S. citizen may apply to become a permanent resident of the United States. To learn more about how your fiance or fiancée can become a permanent resident, read about the Green Card process.
If someone is in the United States on a fiance(e) visa and has not been married after 90 days following the day the fiancee entered the US, the fiance visa holder must leave the US or risk being deported from the US. In addition to risking deportation, fiance visa holders who aren't married after 90 days may become ineligible to come to the United States for years, as this is a violation of U.S. immigration law.
Get A Consultation First
Rebecca Cohen can help you through the often complicated process for getting fiance visas.
While many immigration lawyers offer a free consultation, these consultations often lack the in depth, case specific evaluation necessary to provide valuable guidance. Ms. Cohen's affordable initial consultation provides a complete review of relevant documents, providing you with initial first steps to get your fiance visa application started in the right direction.
To schedule a consultation with an experienced immigration lawyer, contact today.
---

Come Together With Help From An Experienced Immigration Lawyer
For many years, our team has helped families and couples come together by guiding our clients through the immigration system. We offer an initial, no obligation consultation. In this consultation, we'll review your relevant paperwork and provide assistance for your specific situation. We'll help you to avoid common problems that can delay your family or significant other from coming to the U.S. for years.