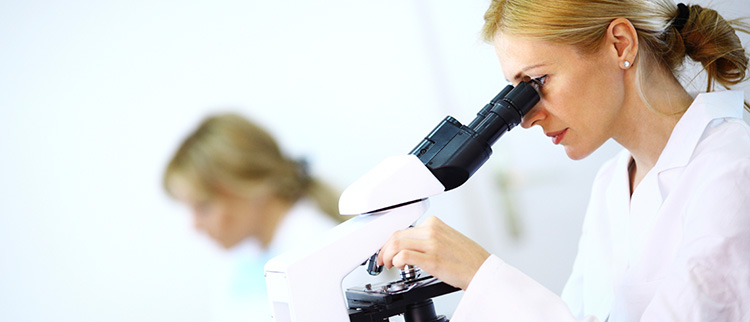 There are approximately 140,000 green cards available each year for individuals seeking to immigrate to the US based on their job skills. These green cards are divided into preference categories. The second preference category or classification is known as EB-2. The EB-2 category is for members of the professions with advanced degrees or exceptional abilities.
This category of green card application typically requires an approved permanent labor certification, sometimes referred to as a PERM or PERM LC. This permanent labor certification is approved by the U.S. Department of Labor after the US employer tests the labor market.
Just starting the EB-2 process? Get the guidance you need to help avoid delays--contact today.
EB-2 Preference Category for Professionals with an Advanced Degree
To be eligible for the EB-2 preference category based on an advanced degree, the job being offered by the US employer must require and advanced degree and you must possess the advanced degree or its equivalent. Proving that you meet the education and/or experience requirements for the position can be challenging.
Not sure if you're eligible for the EB-2? Struggling to understand the EB-2 process? An experienced immigration lawyer is here to help. Get knowledge on your side--contact me today for an initial consultation.
EB-2 Preference Category for Professional of Exceptional Ability
The EB-2 category based on exceptional ability covers the following areas:
A successful EB-2 applicant based on exceptional ability must demonstrate "a degree of expertise significantly above that ordinarily encountered in the sciences, arts or business." To show this level of ability, you must present evidence that you meet at least three of the following criteria:
Official academic record showing that you have a degree, diploma, certificate, or similar award from a college, university, school, or other institution of learning relating to your area of exceptional ability
Letters documenting at least 10 years of full-time experience in your occupation
A license to practice your profession or certification for your profession or occupation
Evidence that you have commanded a salary or other remuneration for services that demonstrates your exceptional ability
Membership in a professional association(s)
Recognition for your achievements and significant contributions to your industry or field by your peers, government entities, professional or business organizations
Other comparable evidence of eligibility is also acceptable.
Permanent Labor Certification (PERM) & National Interest Waivers (NIW) for E-B2 Applicants
The first step in any EB-2 category application is the PERM Labor Certification, filed with the US Department of Labor on ETA Form 9089. The PERM will include the employers description of the minimum job requirements in terms of education and experience. The PERM will also demonstrate the employer's testing of the US labor market. Most EB-2 applicants will need this certification from the Department of Labor before they can apply for a preference category with USCIS.
However, some EB-2 applicant's may apply for a National Interest Waiver (NIW) to show that their permanent employment in the US is in the national interest. NIW applicants may file their ETA Form 9089 directly with USCIS and do not need Department of Labor certification.
How to Apply?
After you have an approved PERM Labor Certification or have determined you can apply for a National Interest Waiver, you will need to file a Form I-140, Petition for an Alien Worker with USCIS. USCIS will make the final determination on which preference category an applicant falls under.
An approved Form I-140 has many benefits. With an approved I-140, you may file for your green card once your priority date is current. If you are currenlty in H-1B status, you may be able to renew your status for more than the 6 year limit with an approved I-140. If you are the spouse of an H-1B holder, their approved I-140 may allow you to apply for work authorization.
How Long Does it Take to Get a Green Card in the EB-2 Category?
If the EB-2 preference category for your country of origin is current on the visa bulletin, you can file simultaneously for the EB-2 category and for the visa (green card) based on it. The Department of State publishes a new visa bulletin each month, and the EB-2 category dates can move forward or "retrogress" (move backward).
If the EB-2 category for your country is not current, you will have to wait until the visa bulletin shows your priority date. Your priority date is the date your employer files a PERM Labor Certification for you.
Struggling to understand the EB-2 process and the visa bulletin? Schedule an consultation today with an experienced immigration lawyer.
Can an EB-2 Applicant's Family Come With Them to the US?
Yes. An EB-2 applicant's spouse and children under the age of 21 can be granted admission to the US under E-21 and E-22 immigrant status. Your spouse may only apply for work authorization in the US when you are eligible to apply for permanent resident status (also known as applying for a green card).
Get Help from an EB-2 Immigration Lawyer
Obtaining an EB-2 classification can be confusing and lengthy process. An experienced immigration attorney is here to help. Schedule an initial consultation today.
---
Get Working. Get A Consultation.
Immigration requirements change frequently, and complying with the immigration process can be confusing. Mistakes could hinder your professional goals for years.