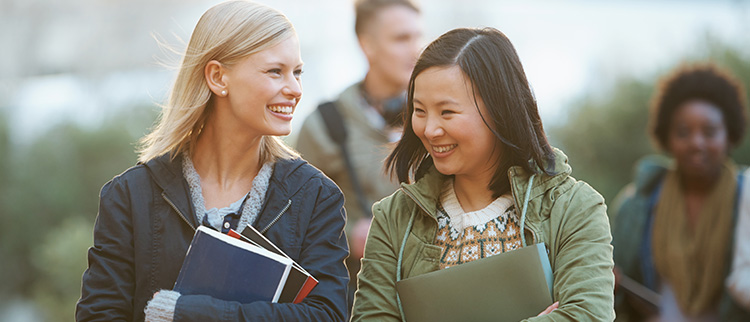 Moon Law Office is experienced in helping international students who are studying in the United States. From guiding clients to how they can work with their school's International Student Services staff on F-1 visas and J-1 visas, to helping students who would like to stay in the United States to transition to a work visa.
Our experienced immigration lawyers can help international students stay compliant with immigration law as they study in the U.S. and advise them in transitioning from student visas to work visas.
To take advantage of an international student consultation, contact us today.
Helping Students with F-1 Visas
An F-1 visa is a type of student visa that permits the holder to come to the United States to study. To qualify for an F-1 visa, a student must live abroad and have no immediate intention of leaving their residence abroad. F-1 visa holders must leave the United States after they've completed their study, such as graduating from a university.
Students with F-1 visas cannot work in the United States and must maintain full-time student status unless otherwise approved by their designated school official (DSO).
Learn more about F-1 visas here.
CPT & OPT
The Curricular Practical Training (CPT) and Optional Practical Training (OPT) programs are intended to provide F-1 students with an opportunity to gain practical training in their course of study. These programs can also provide a student with an avenue to form a relationship with an employer, who may later wish to petition for a nonimmigrant worker status for the student.
CPT provides international students with opportunities in work/study programs, internships, cooperative education or any other required internship or practicum which is offered by an employer through a cooperative agreement with the student's school. F-1 students may only apply for CPT before graduating.
An F-1 student is also eligible to apply for OPT both before and after graduation, through which the F-1 student may work in a part- or full-time position. Unlike CPT, the student does not need a job offer in order to apply for OPT, and the student may also change jobs during their OPT period.
Learn more about CPT & OPT here.
International Student Consultations For J-1 Visas
J-1 visas are a type of student visa that permits the holder to enter the United States to teach, study, perform research or receive professional training. J-1 visas are for students in the fields of education, arts, and science.
Depending on the circumstances of an individual J-1 visa holder, people with J-1 visas may be able to work in the United States. Some J-1 visas are obtained specifically for the purposes of working in the United States, such as teaching or research.
Learn more about J-1 visas here.
Helping International Students Transition From School to Work
After completing a study program, international students have a small window of time to change their visa status to be able to stay in the United States and pursue jobs in America. Once this small grace period ends, international students are in violation of immigration law and are subject to deportation at any time.
Moon Law Office's award-winning immigration lawyers near Syracuse, NY are experienced in helping international students make a smooth transition from studying to entering the workforce in the United States. We can help graduating students obtain work visas, such as H-1B visas, EB-1 visas and more.
When it comes to being compliant with immigration law and keeping your career plans on track, time matters. Don't wait until it's too late—contact us for an international student consultation.
---
Get Working. Get A Consultation.
Immigration requirements change frequently, and complying with the immigration process can be confusing. Mistakes could hinder your professional goals for years.