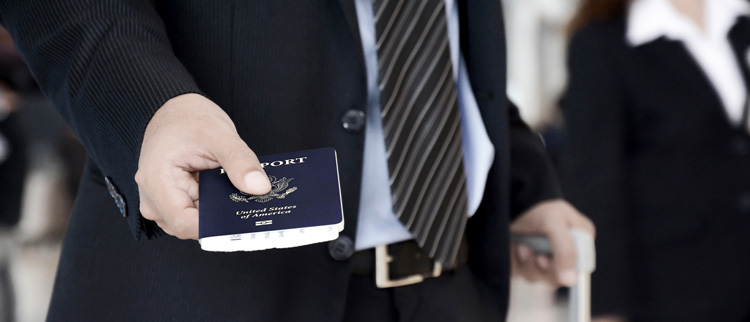 Form DS-11 is used as an application for a US passport. The passport application allows the applicant to travel to and from the United States if approved.
Who Can Apply for a US Passport?
Only US citizens can get a US passport. Permanent residents (green card holders) or people in the US on work visas cannot obtain US passports, as a passport is a form of proof of citizenship.
When To Use Form DS-11 For a Passport Application
Form DS-11 can be used as an application for a US passport in the following scenarios:
The applicant has never had a US passport before or the applicant was under the age of 16 when their previous passport was issued
The applicant would like a new passport when their passport was issued more than 15 years ago
The applicant would like to replace a lost or stolen passport
Evidence Required for DS-11 Passport Application
To be eligible to be approved for a passport application, the following evidence must be included in an application for a US passport:
A 2" x 2", face-forward photo of the applicant. The photo must be on a white background and the applicant cannot be wearing anything on their head in the photo (such as glasses or hats), unless for religious reasons.
Proof of US citizenship
Problems With A Passport Application? An Immigration Lawyer Can Help
Passport applications can get complicated, especially, for many people, the proof of US citizenship requirement. Passport applications typically take about 4 to 6 weeks to process. Because of this, incomplete information on a passport application can result in delays or rejections that can cause even longer waits, stalling your plans.
Bousquet Holstein PLLC has helped people complete DS-11 passport applications completely and accurately. Our team provides the personal attention each case deserves, empowering clients to complete their application for a US passport quickly and easily.
Contact today to schedule an initial consultation.
---

Don't Get Delayed. Schedule A Consultation Today.
Becoming a US citizen isn't easy. There are a lot of requirements that need to be met to be eligible for US citizenship. While free initial consultations typically don't provide the attention, time and care needed to provide meaningful legal advice, our no obligation initial consultation provides an in-depth review of all paperwork related to citizenship status.
For an initial consultation that gives meaningful guidance on what comes next, contact today.